Airport Development
Our location in the Southeast, in the center of a triangle made up of Memphis, Nashville, and Birmingham, makes us convenient to one of the fasting growing areas of the country.
The State sponsors the Alabama Industrial Development Training (AIDT) program which designs and implements a client approved training curriculum at no cost to the new or expanding company. The training program can be operated on-site or at a company approved alternate facility. The AIDT program provides state-of-the-art services, including SPC and ISO 9000 certification workshops for the manufacturing client.
Locally, the University of North Alabama and Northwest-Shoals Community College are available to provide specialized training for persons whose skills may require upgrading. Both institutions have a proven track record in meeting the training needs of the manufacturing community.
For More Information, Visit the Shoals Economic Development Authority at seda-shoals.com.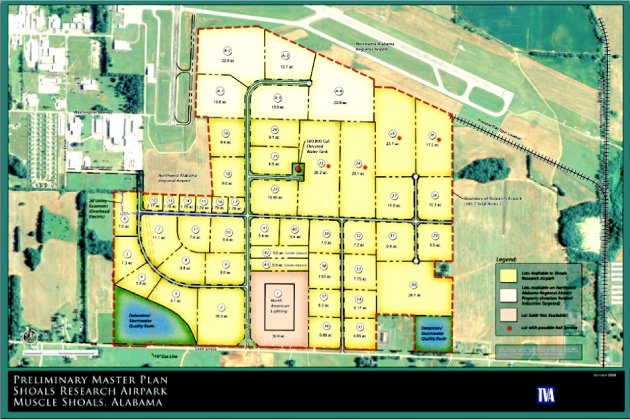 The Southeast Development Project represents the future growth of the Northwest Alabama Regional Airport. The Development space adjacent to the existing terminal area has reached its capacity and the airport is looking to develop other quadrants of the airport to promote regional economic developemt. For information contact airport administration at 1-(256)-383-2270.
Southeast Development Project Information (.pdf)